Speed Dial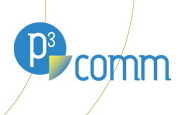 What does persistence have to do with God and prayer? Apparently, a great deal. This Sunday, we will discover the implications of persistence for your prayer life. It will affect not only what you ask for, but also your understanding of how and when God answers prayer.
Come Sunday and enjoy Andy Stanley's presentation of
Speed Dial
, the final message in this practical series on prayer, and be led in an acoustic worship experience with Todd Fields.
Click here
to invite a friend!