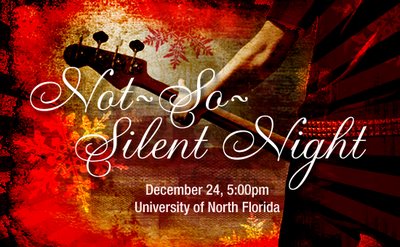 Join Access Church for a different kind of Christmas Eve!
It's going to be a fun service. Lots of fun. In our new room! Oh yeah, and it'll be kinda loud.
Waumba Land will be open for children aged six-weeks to five-years-old. Elementary-aged children are welcome to join us in the 45-minute service.
Andy Stanley & Rich Barrett will be sharing, "Choosing Christmas," and we invite you to stay after the service for hot chocolate and cookies.
You'll definitely want to be inviting friends. Lots and lots of them. Email them right now and send them a link to this site:
EverybodysInvited.com
December 24, 5:00pm, at the University of North Florida's
Lazzara Theater
. See you then!