Extreme Makeover House for Sale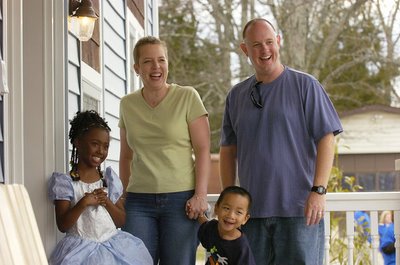 Our family gets choked up every time we watch Extreme Home Makeover. Each episode tells a powerful story of a family overcoming difficulty, and a community that rises to help. That generosity and love speaks loudly, and causes me to want to be more generous.
But what happens when a family decides that the best move for the family would be to sell their new home?
The Hassalls are one of these families. Three years ago, the Extreme Home Makeover team traveled to Cynthiana, Kentucky to convert their house into a beautiful dream home. But after a lot of prayer, the family has made a huge decision.
The Hassalls are selling their home to become debt free! They set this goal of debt freedom while going through Dave Ramsey's
Financial Peace University
at their church. While some people are up-in-arms about their decision, many others are amazed by their prayerful sacrifice and determination to do what's best for their family with two adopted children, one with special needs. What do you think? Would you be willing to give up your dream house to gain financial freedom?
You can read the full story here.