Be Rich: Shalom Church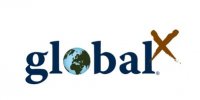 Since Access' earliest days, we have felt passionate about and had the privilege of helping to plant Shalom Church in Merida, Mexico (located on the Yucatan Peninsula). It is home to approximately 800,000 people and is the largest city in the Yucatan.
Shalom Church has successful ministries for children, youth, and singles. They have been growing in all of these areas, but most importantly, they have many stories of life change among people who have come into the church.
Since 2007, Access Church has given financially to support Shalom Church. Over the next year, we plan to send a team of people to Mexico to meet with the leadership and people of Shalom Church, build our relationship with them, and serve them through training in the areas of UpStreet, Waumba Land, and worship.
We want to support this globalX partnership through our Be Rich campaign, which is helping us "to be rich in good deeds." This Sunday, mark your gift, "Shalom Church" and we'll see that it goes directly to this organization and the city they reach.