Director of Family Ministry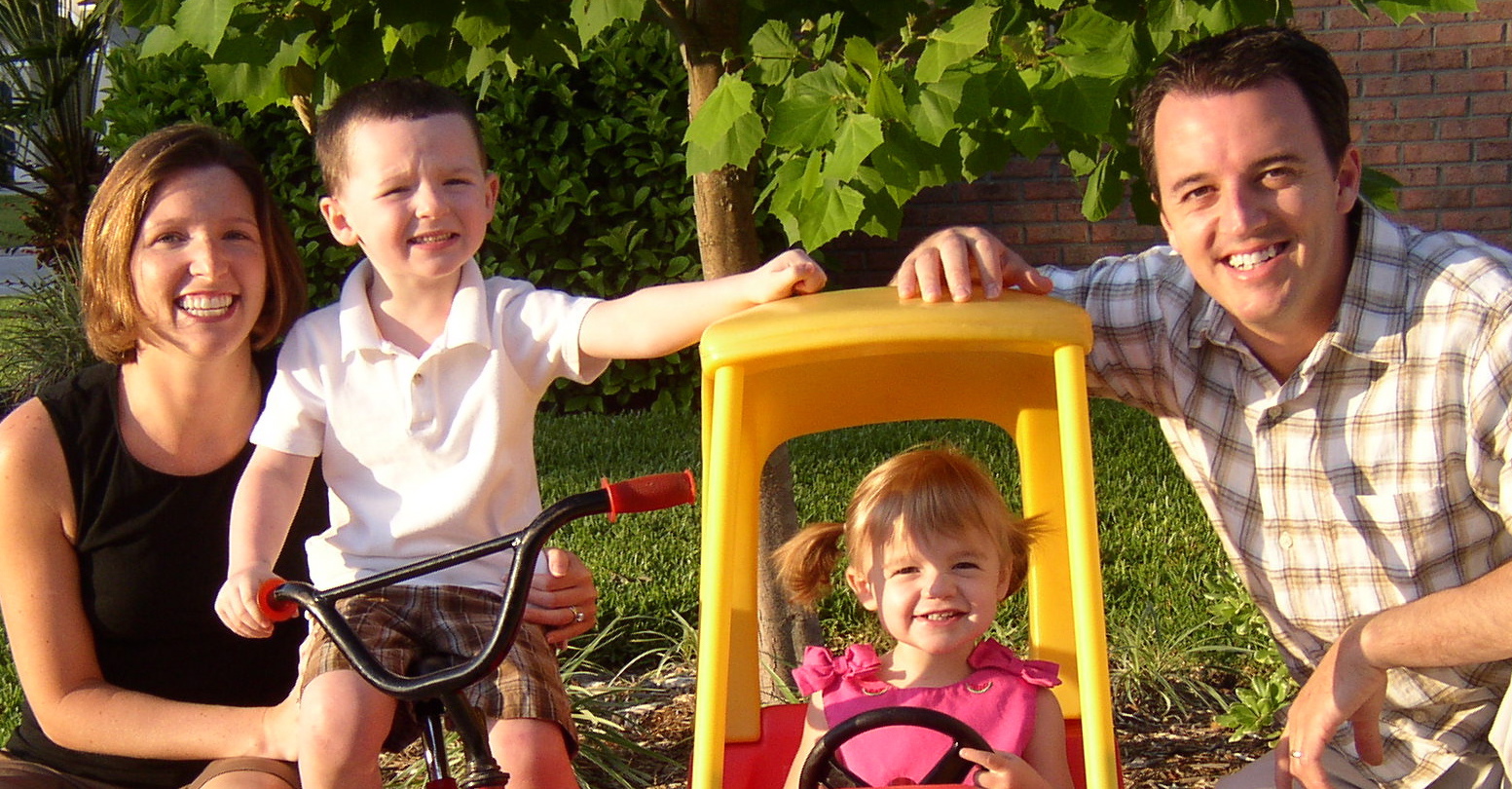 After a long and careful search to fill the position of Family Ministry Director, Access Church is excited to announce the addition of Adam & Kristen Flynt!
Adam & Kristen are well-qualified to lead in this area of our church. Married for eight years with two children of their own, the Flynts have their very own Waumba Land every day! Gavin (4) loves swimming and anything to do with cars and trains, while Sophie (2) loves to climb and jump from high places!
Adam grew up in Jacksonville and loves the people and the area. In fact, Adam writes, "We love the ocean, the smell of sunscreen, and hunting for shark's teeth and sea glass. I grew up life-guarding, fishing, scuba diving, and surfing. If it involves the water, count me in. Growing up in the cold of the Chicago area and northern California, it didn't take much for Kristen to fall in love with white sand and warm water. There's nothing like a good book and a sunny day for her!" Yeah, we'll have a tough time getting along...
Adam graduated from The Bolles School, University of Florida (I'm warning you, he bleeds orange-and-blue!), and Columbia Theological Seminary. He has served two congregations as their Family Ministry Pastor.
Adam and Kristen love Jesus Christ and "can't wait to help create environments where we all can invite our friends to experience life to the fullest." Adam & Kristen became familiar with North Point during their time in Atlanta at Columbia, and have several friends among the staff of North Point Ministries.
Adam begins at Access June 17. Look for the Flynts in the hall and introduce yourself. They can't wait to meet you!
Labels: Who's on Staff