So Grateful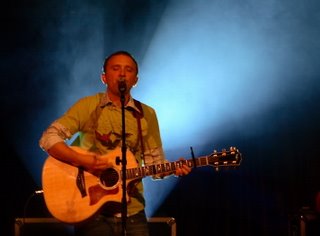 We are so grateful today. Grateful for each of you who pitched in to help and make Sunday a success. Grateful for each person that went outside their comfort zone to invite a friend or family member. Grateful to those of you who decided to try Access, even though you haven't been to church in a long, long time. Grateful to those who came from other churches to cheer us on. Grateful to those who gave financially to help this fledgling church get off the ground. Grateful to you who prayed and prayed and prayed, and most of all, so very grateful to God, whose mercy and grace truly is sufficient and to whom this all belongs!
We're thrilled with all that God has done. We have just been spectators as God has worked many miracles, small and large. If you've been standing on the sidelines, wondering if you should jump in with Access Church, let me encourage you that there is no better time to be a part of what God is doing here! Come to our next service March 18. Invite a friend. Pray for all that might be accomplished in our hearts. Use our
strategic service form
to volunteer (especially in Waumba), and support Access financially. It's a great time to be a part of this from the very beginning!
(Thanks to Jeff Taylor for the photo!)